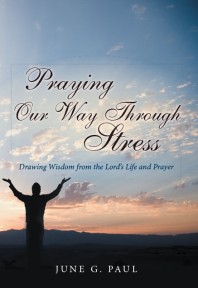 Praying Our Way Through Stress
This book can be used individually or in groups. Readers will first learn about the manifestations and dangers of unresolved stress. How do we respond to stress? What causes the stress in our lives and how did Jesus respond to stress? From the Sermon on the Mount through the Lord's prayer learn healthier ways of managing stress and helping others to do the same.
Blessed are the Peacemakers, for they will be called Children of God.
—Matthew 5:9 NRSV
"I.....